What a day to go for a rip. It looked like it was clear all day, and it was. Dead warm, roads were pretty empty and hardly any shite on them. Saw a mate in his wagon near Clitheroe so gave him a wave.
Went up to Kettlewell, not been there this year I don't think and its one of me favourite rides.
It was like this all day,
Its worth going to Kettlewell just to do the road to Leyburn alone, its got everything
Stopped off at the Manor cafe for a butty and some booze,
Went up to Catterick and back down towards Bolton Abbey and then to Muker, over Buttertubs, and back and did it again, no one on it seemed daft not too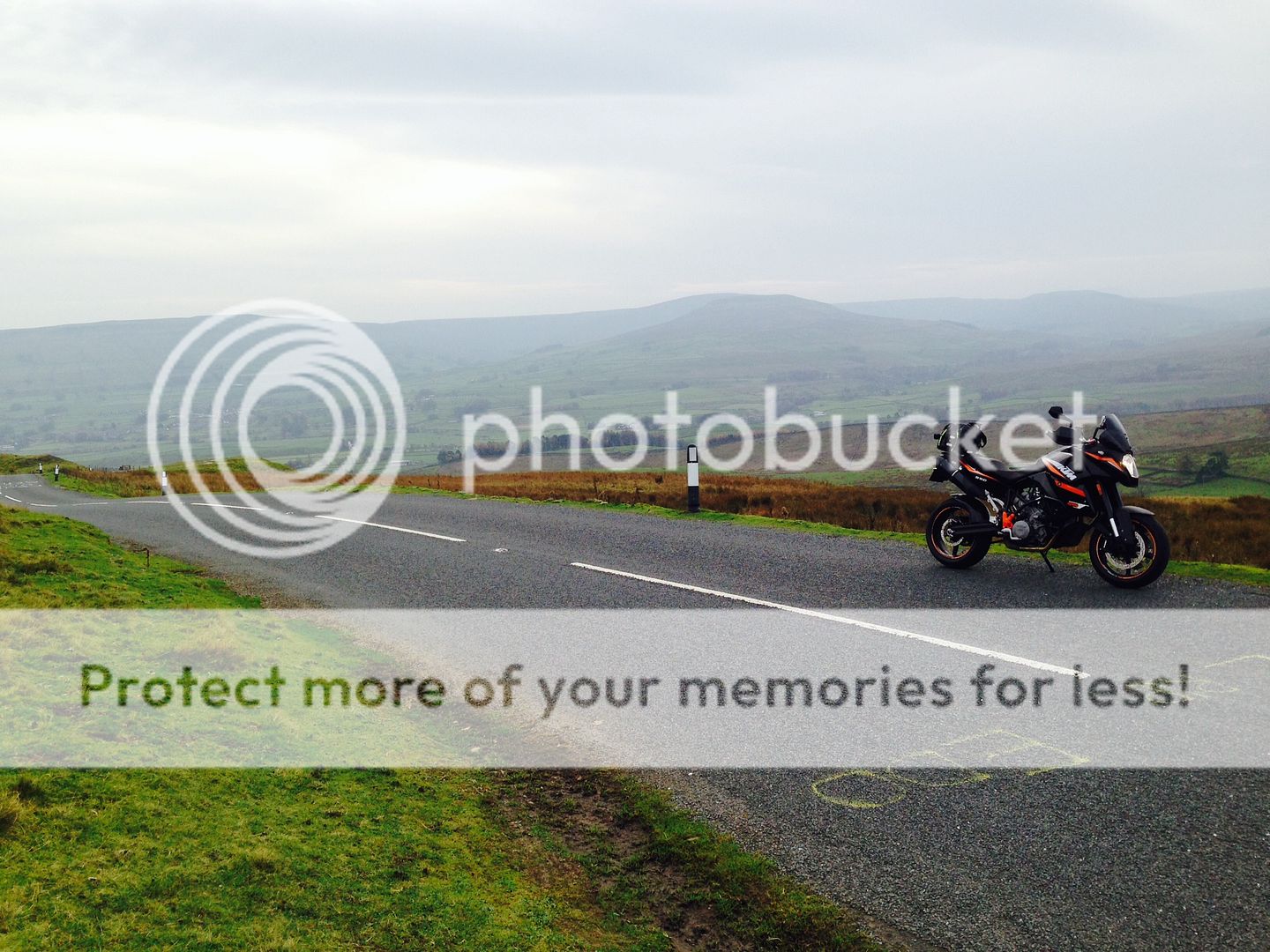 The road to Aysgarth was shut which was a shame, so I thought I'd be clever and take a short cut through somewhere I've always wanted to go, Crackpot, but its a dead end and only crackpots go there,
No, its not mud
Through Hawes for a magnificent run over Ribblehead, not another vehicle on the road, except 2 bellends wobbling all overt shop on GS's, one thing you don't do on that road is wobble,, you batter it, so whipped past them on clean, dry corners just like a mid summer day, and it was just a pleasure to be on a bike feeling alive, going for it. Didn't bother with Bentham and the Trough as I could see it getting dull so blasted down the a59, hardly anything on it and a surprisingly decent road in places when its like that.
Was just beating the sun on me way back,
The booty,
Jolly nice it is too,
Proper good day out, arguably the best of the year not counting Picos