Hi all,
There has been some talk about huggers (the stock one is useless and I almost cried when I saw the underside of my exhausts and the state of my rear shock with only 900 miles on the clock!) and I wanted to share some photos of my install of the Skidmarx hugger.
This is the Superduke hugger from
Skidmarx
, though they have now started marking the packaging with 990 SM as well as Superduke so they obviously know it fits. I got it from their website for £79.95 in gloss black.
First step was to sand it down with wet/dry and repaint it in Satin Black (I used a standard spray can satin black from Halfords, looks great, will keep you posted as to longevity) to match the black bits on the bike. I have to say Satin Black is an almost perfect match!
Comparison with the standard hugger: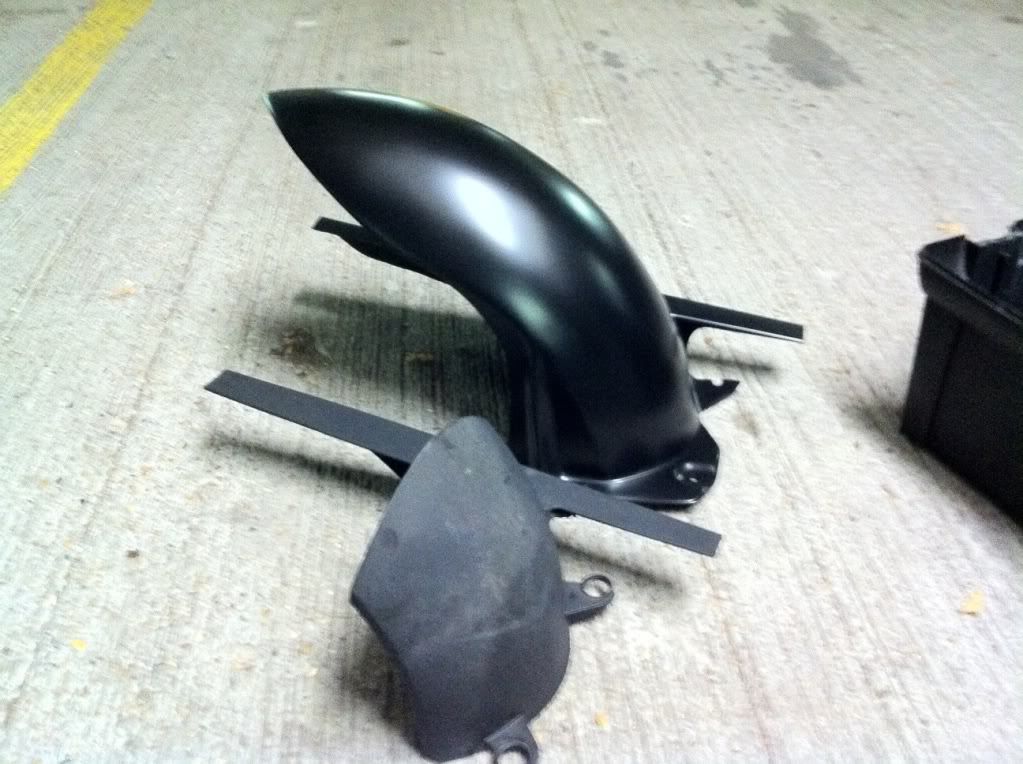 Then you take off the two bolts holding down the standard hugger at the front (under the shock) as well as the bolt on the left side (under the chain guard) and the brake line clip on the right side. The hugger then slots in under the chain guide on the left and bolts back in with the original screws and clip.
It seems to fit perfectly and I'll let you know how it all goes!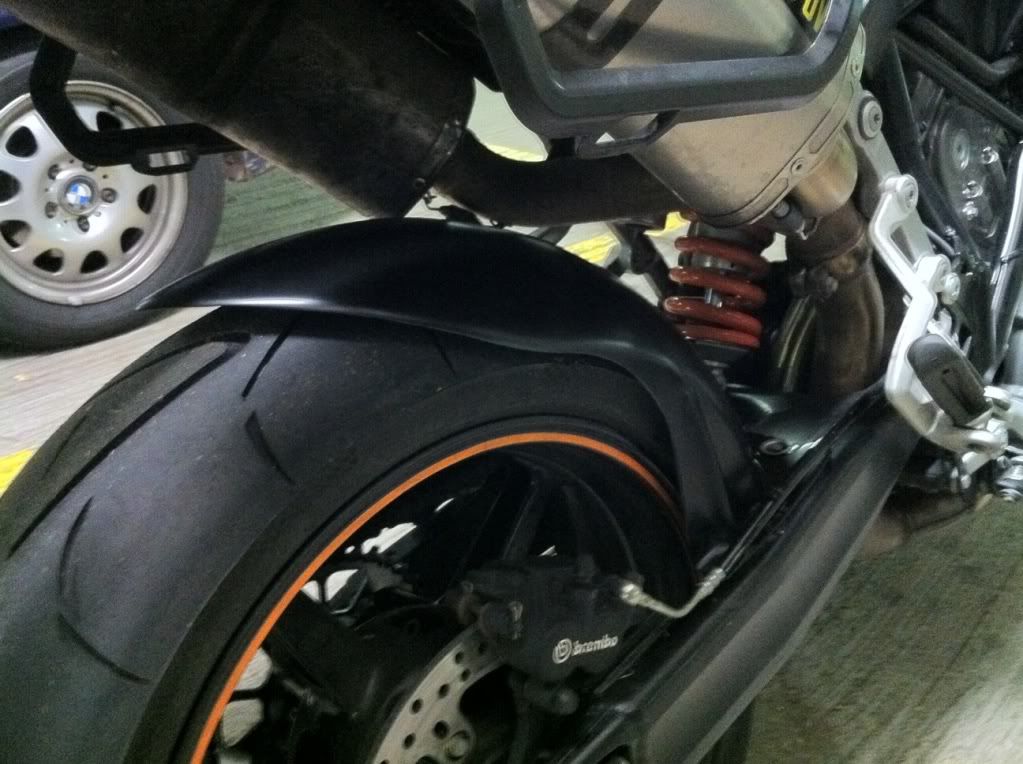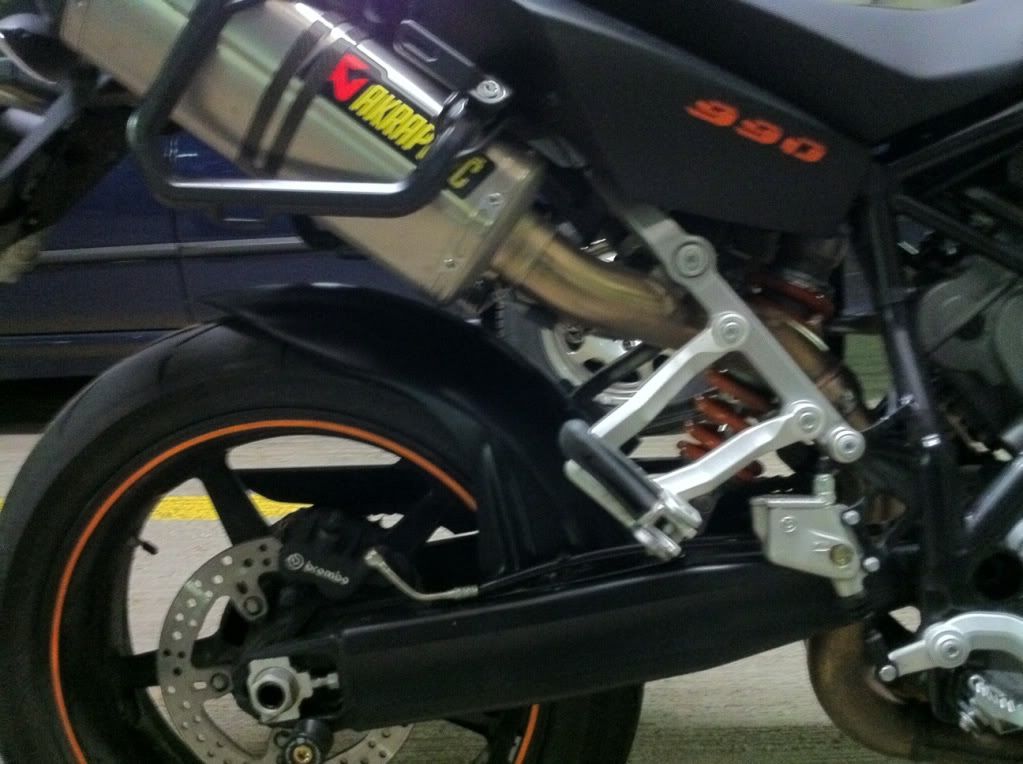 (Apologies for the poor photos, it was murky in my garage and I only had my iPhone with me!)
/bfg