With the weather having tuned nice there's nothing better then running the many awesome paved roads that criss-cross the VA/WV here on the east coast... except maybe running some of the awesome UNPAVED roads that wind back and forth between these two states.
The sun was out, the air had just a hint of chill. Perfect weather for a ride! I fired up the bike and headed out.
Climbing up into the mountains from Virginia.
and over into WV
Now south along a road that crosses the state line back and forth multiple times.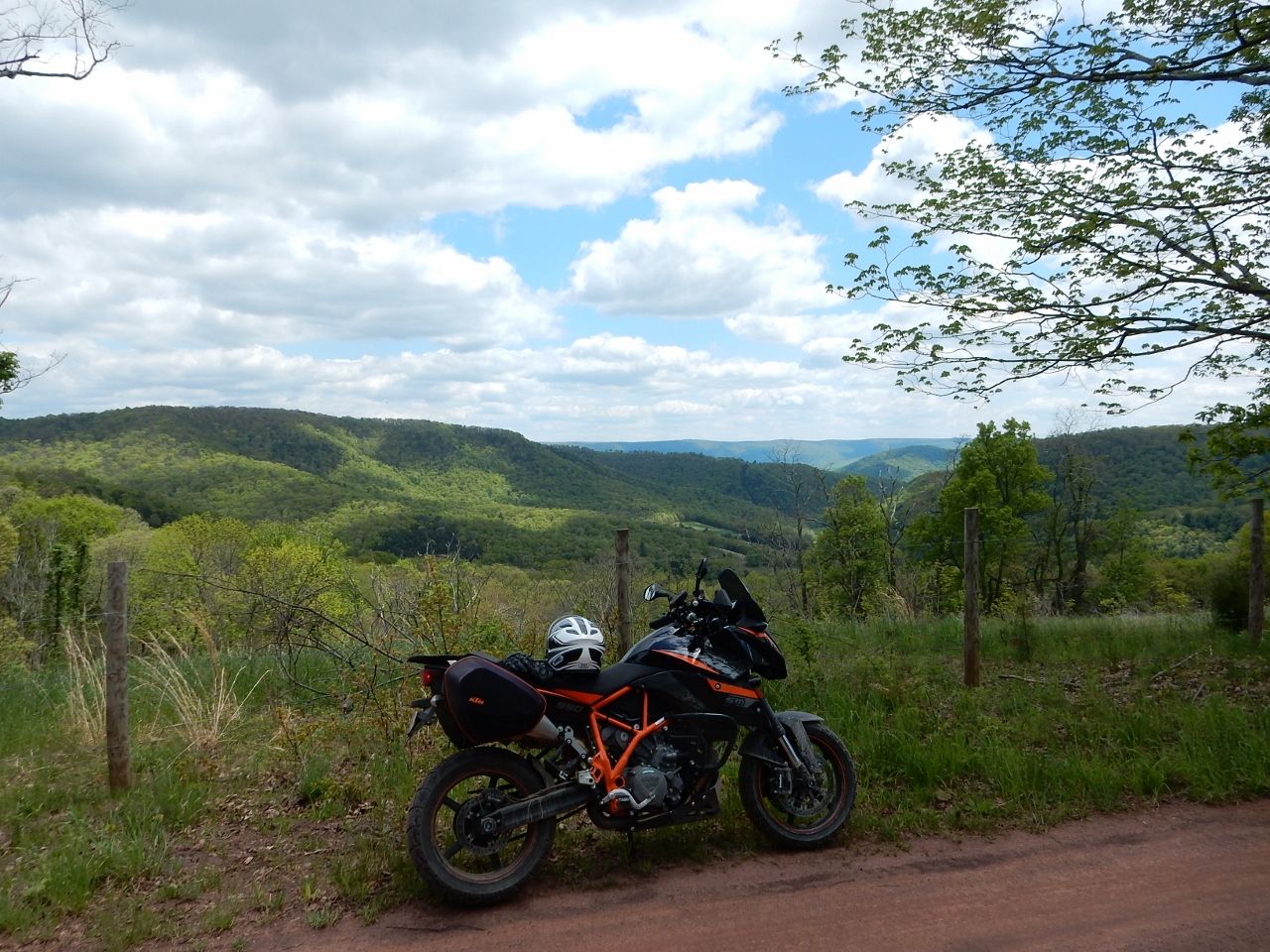 Now down into a nearby valley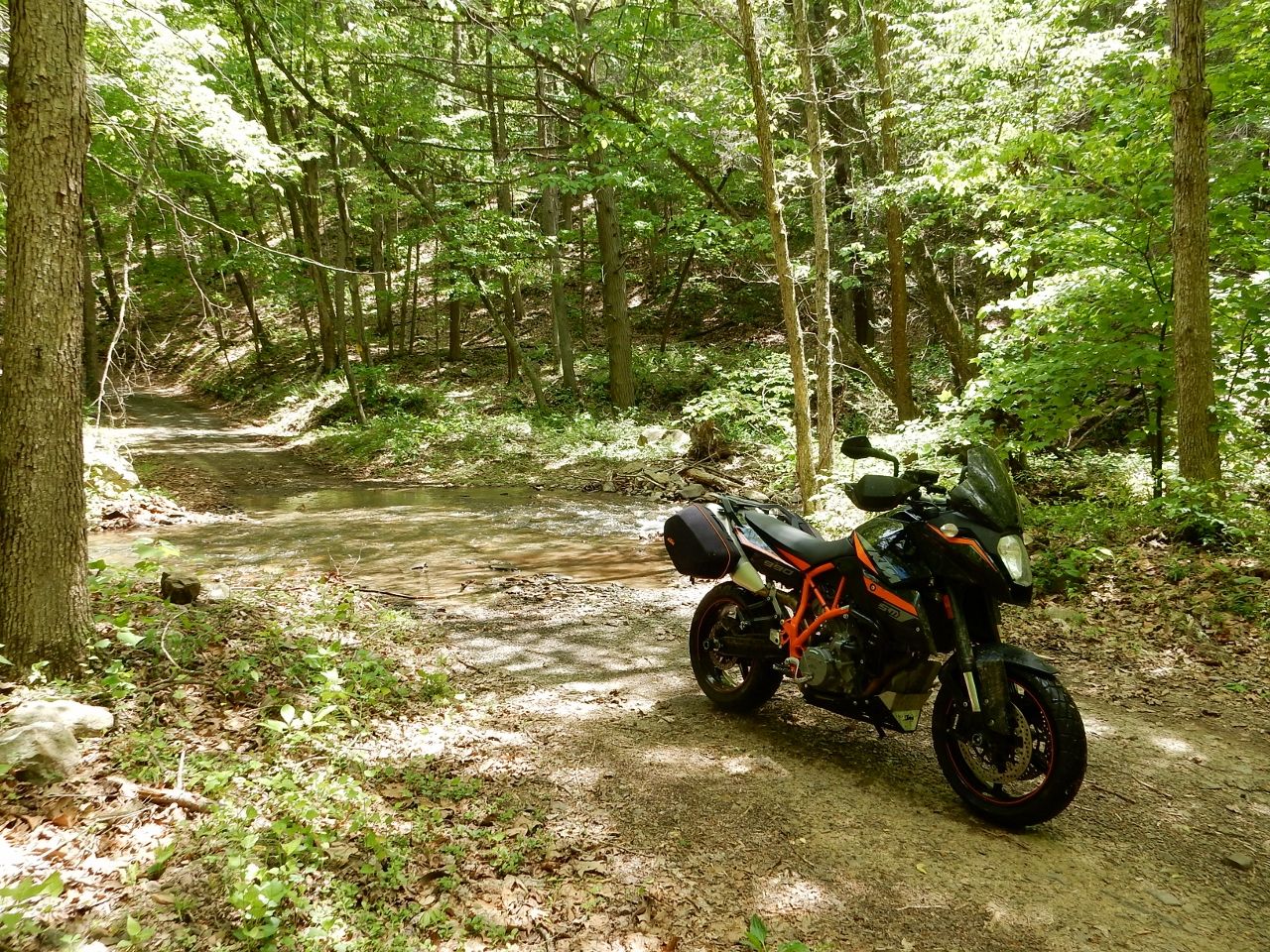 Along the way I ran into a fellow coming the other way. We chatted for a bit and I asked about the road ahead since we have had a fair amount of flooding in the last couple of days. He told me he had gone as far as the
"block house" and the road was open to that point. And so it was...
After a quick stop I proceeded with my wandering. Hmmm what is that I see on the other side of the stream crossing?
Hmmm... Maybe I should have brought a smaller bike.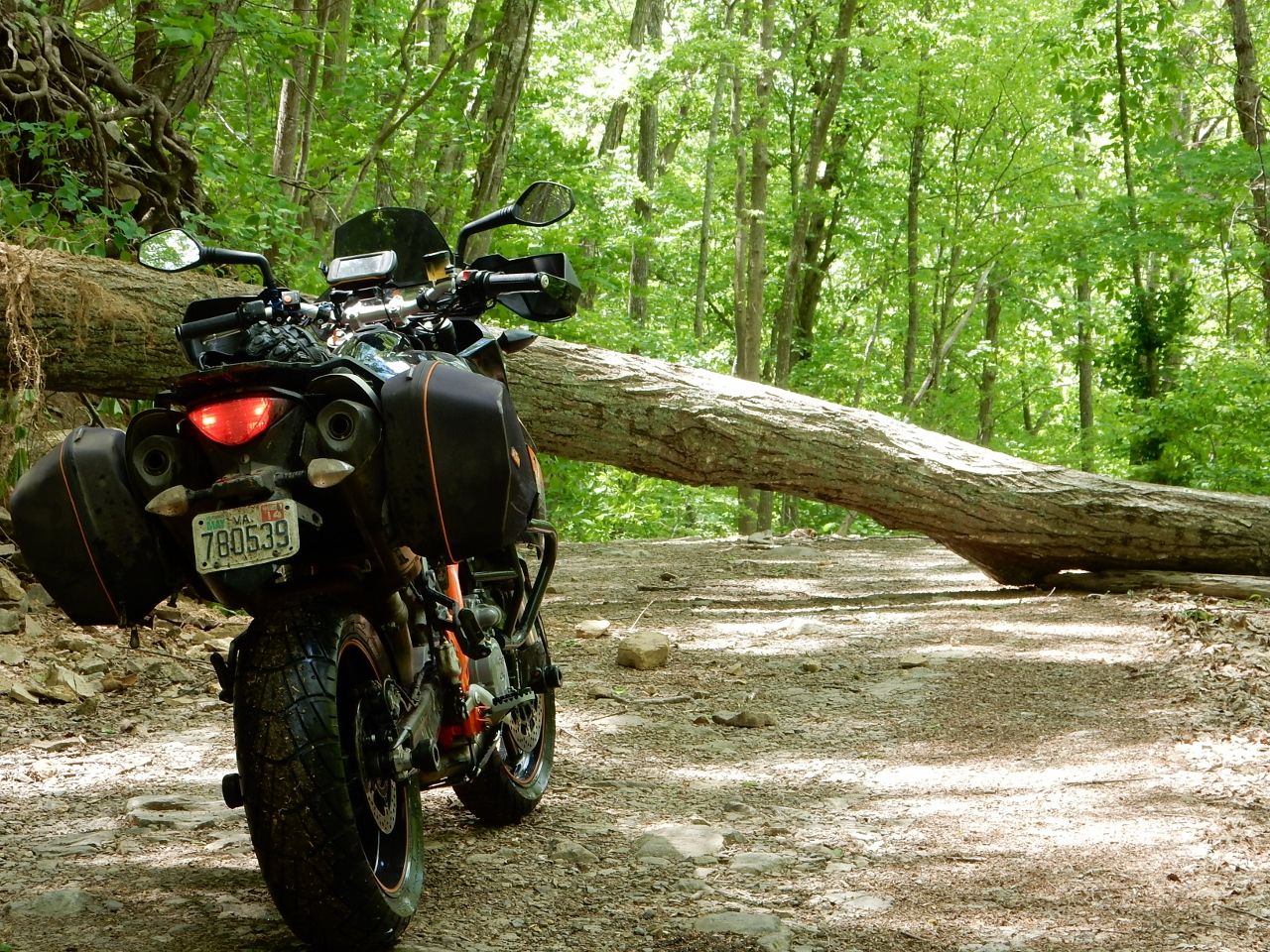 I pondered for a bit... I hate turning around! I then noticed all the construction materials lying around at hand and proceeded to get to work! After some time I had stone ramps built to aide getting the low clearance of the SM-T.
Whew, success! Last thing I wanted was to highcenter the bike and flip it on it's side and down into the ravine. I might have been
stuck there for quite awhile.
After a quick roadside lunch that I brought along and free of that obstacle I was on my way once again and went deeper into West Virginia.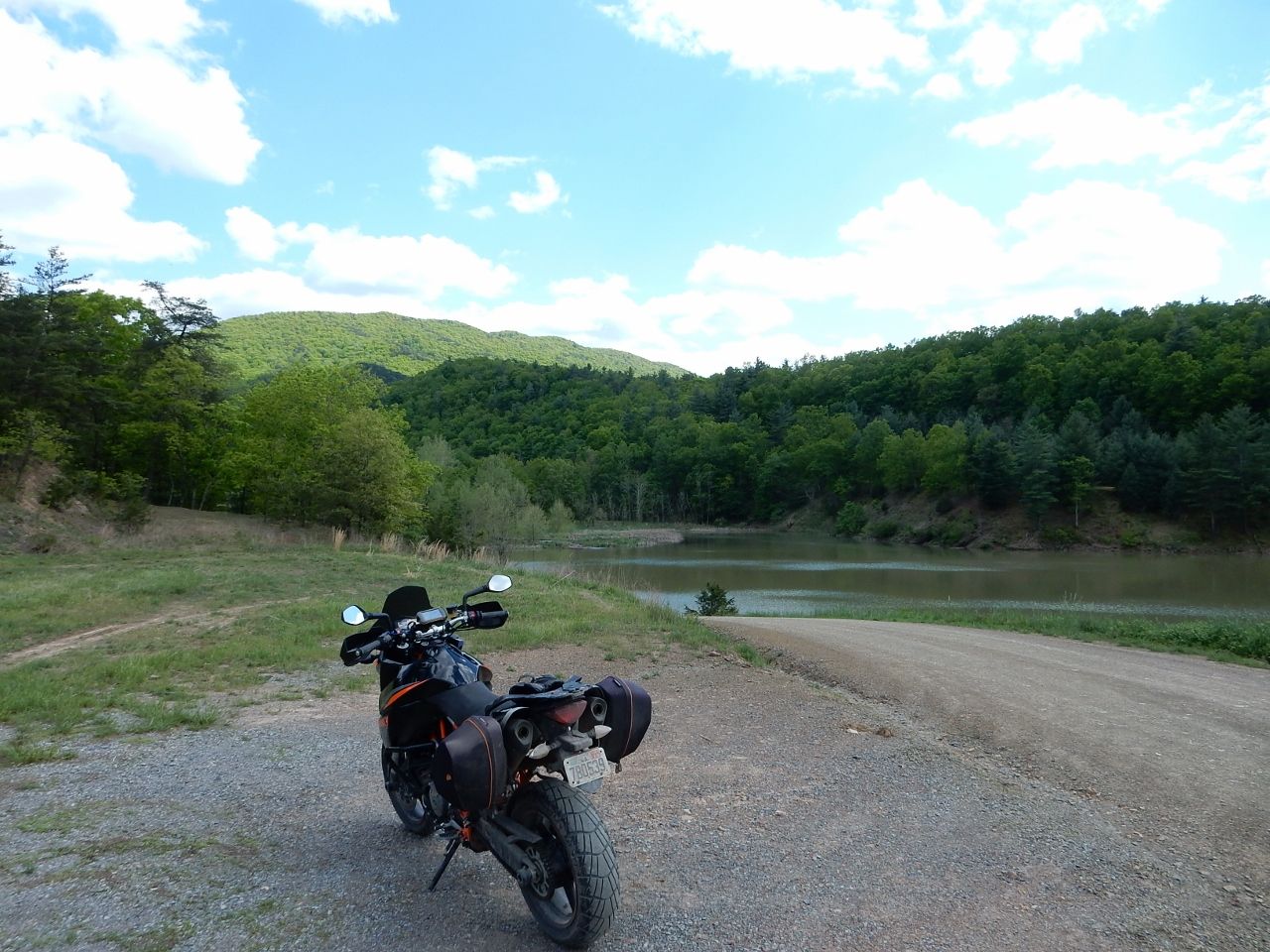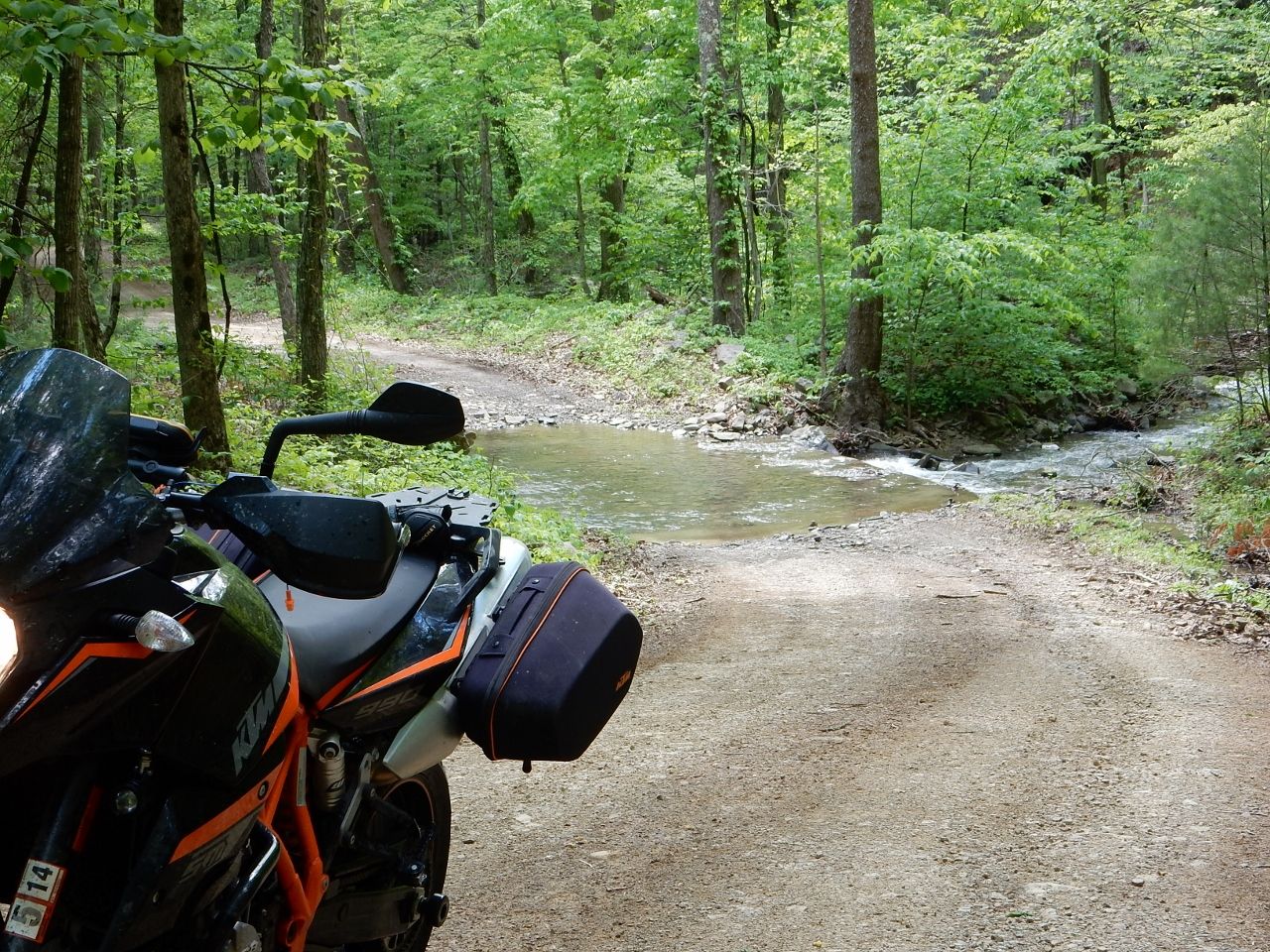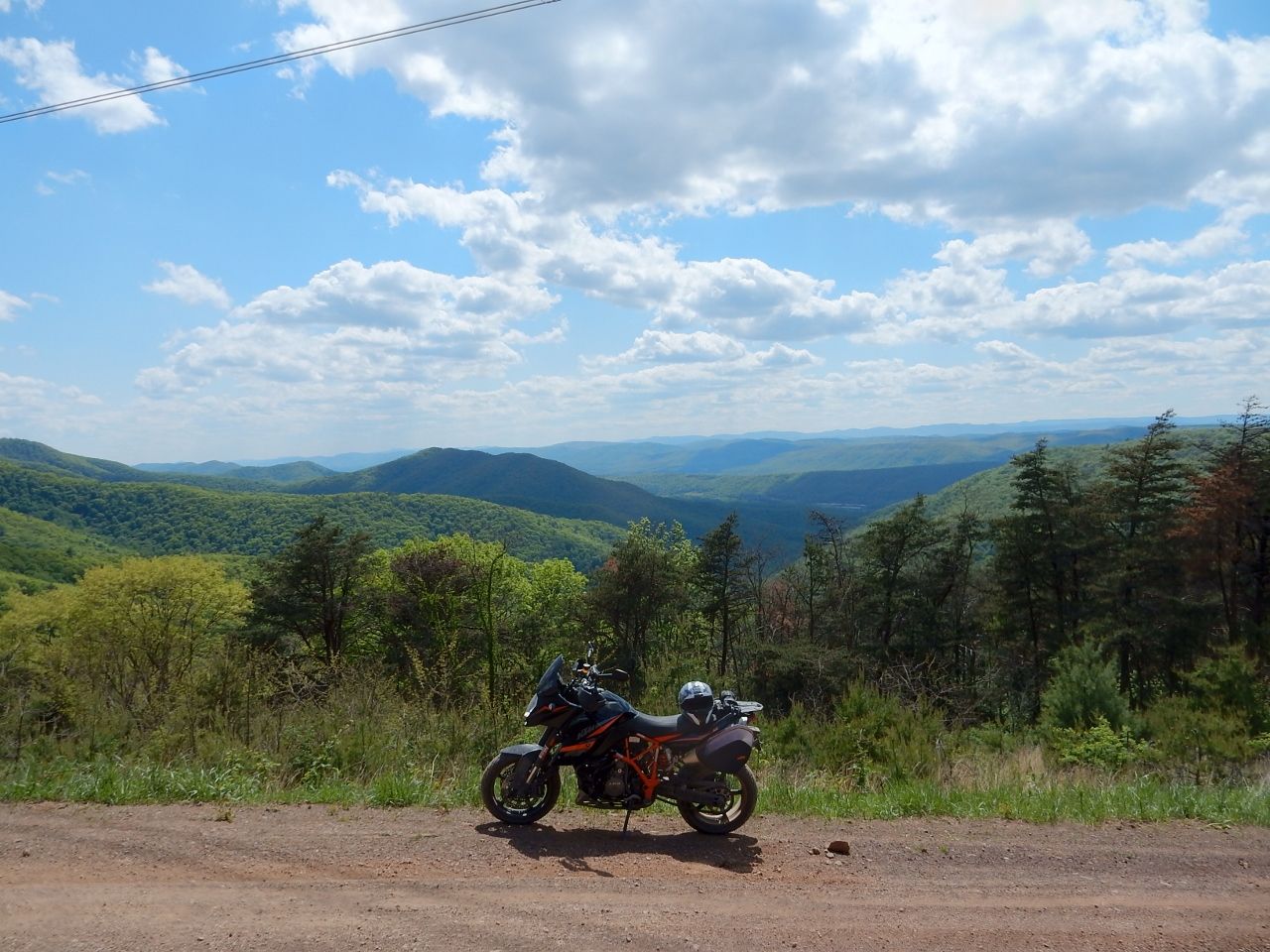 And back into Virginia again. Wandering, not lost.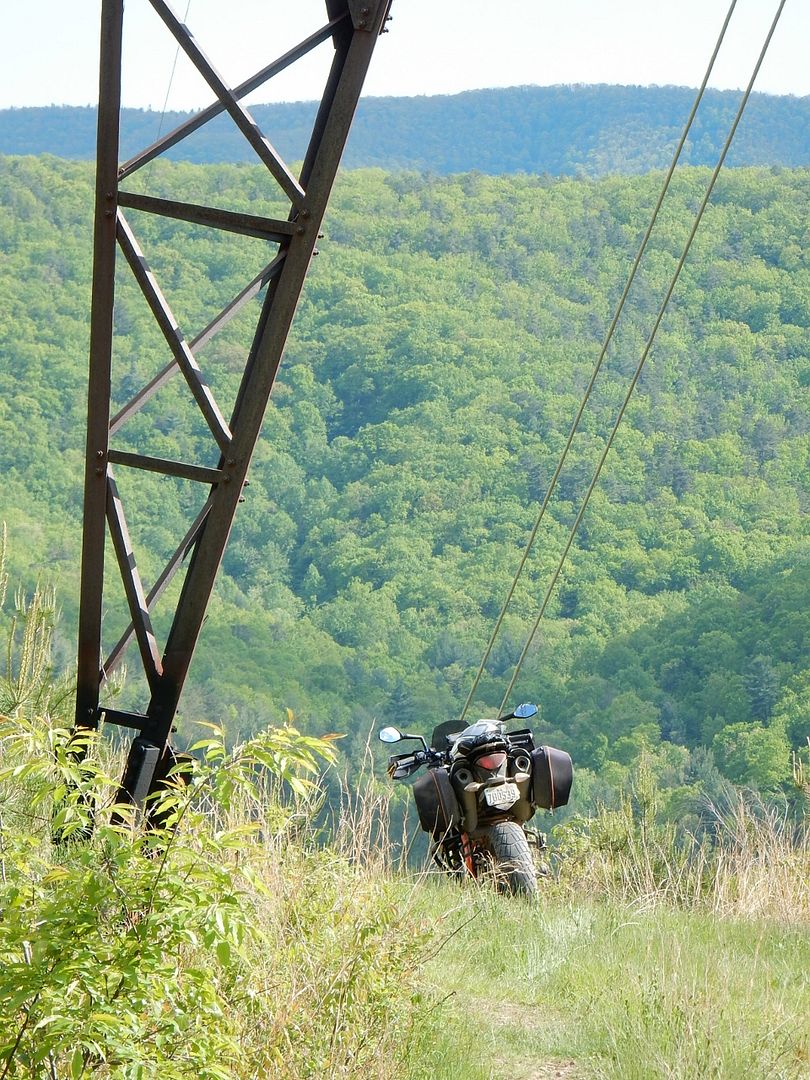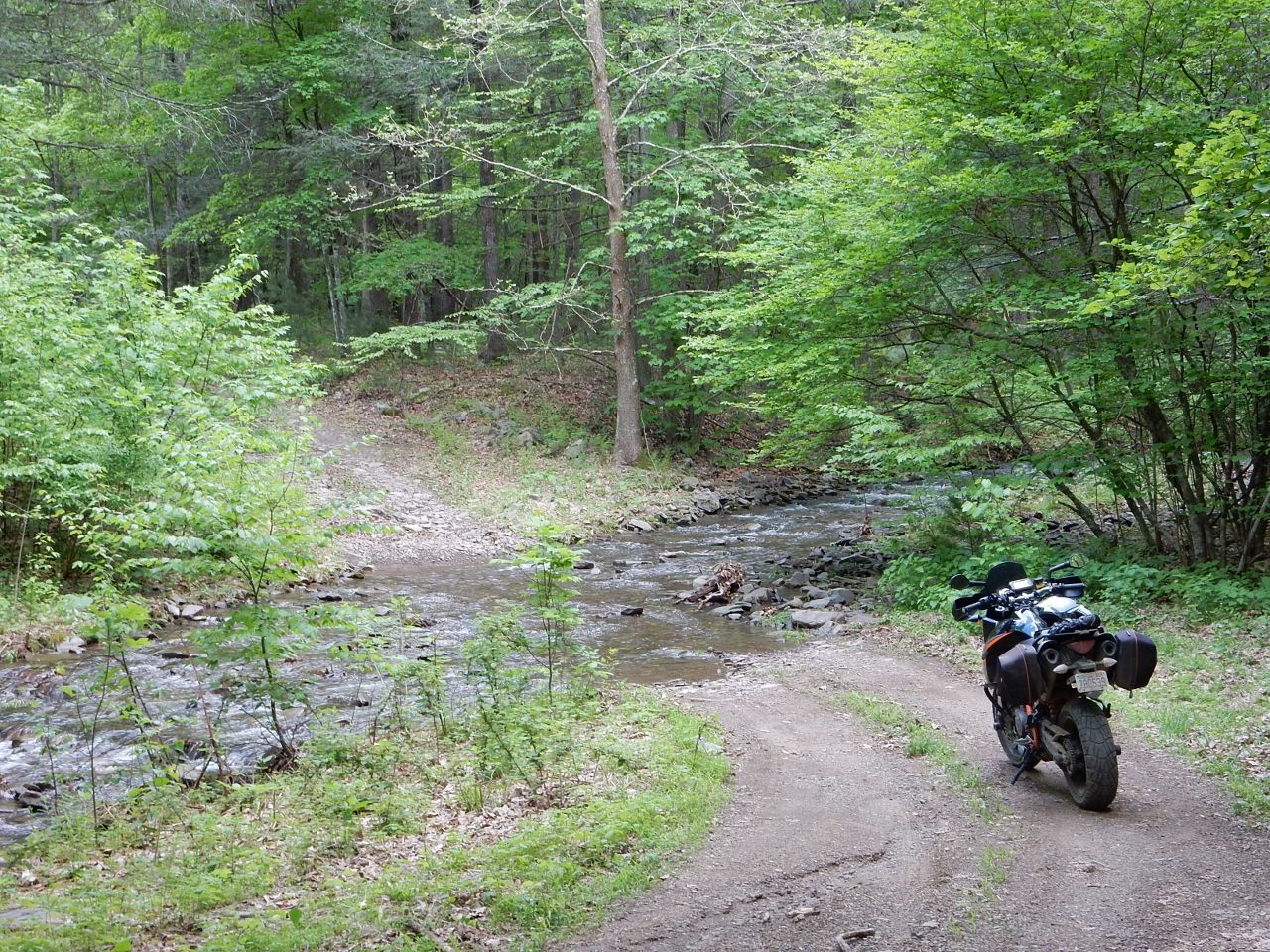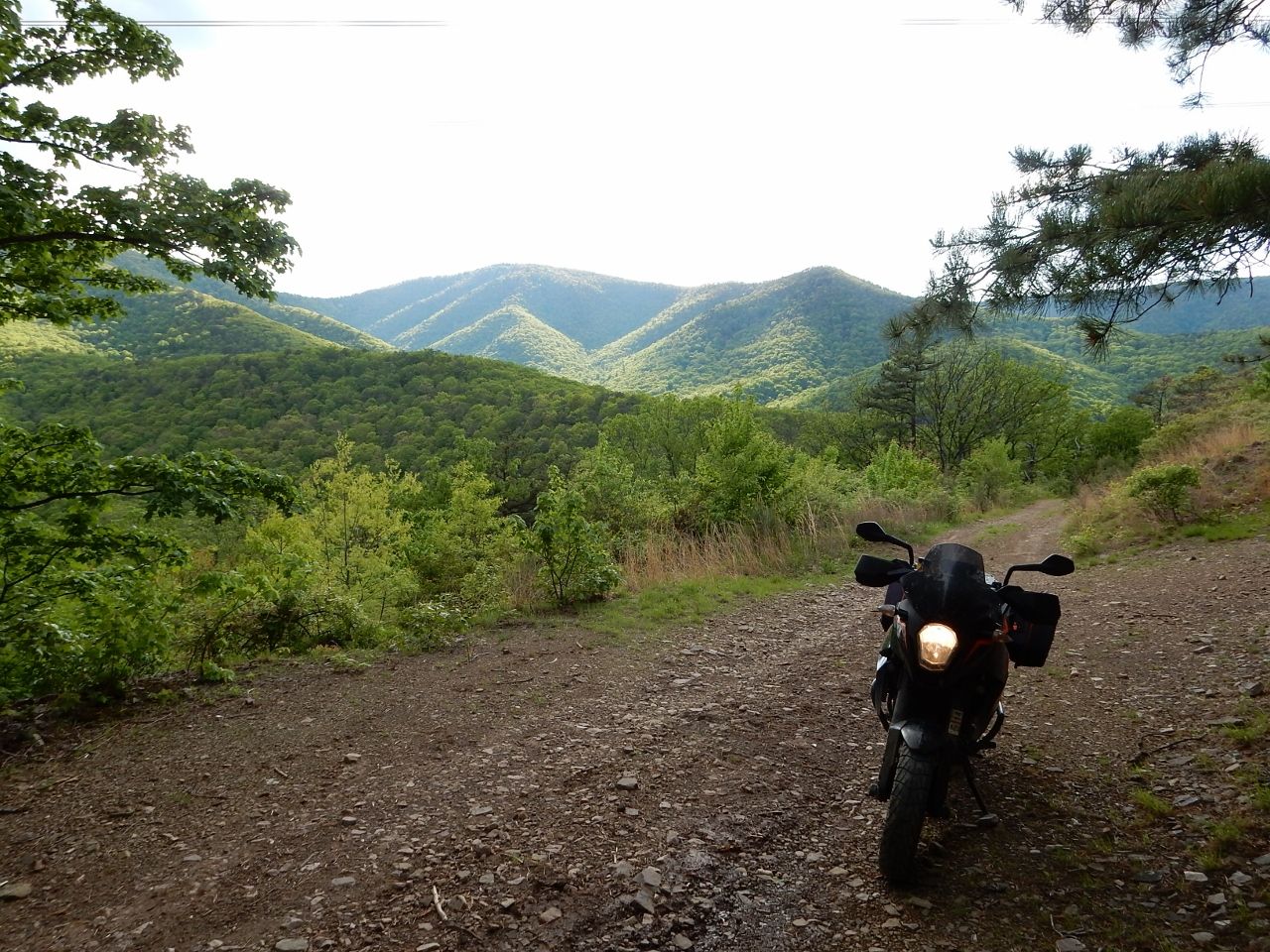 Back to civilization! Must be time to head home.
All in all the my route led me just shy of 200 miles, Hope you enjoyed them.