Not much will save a SD-GT if it runs off the road or hits something but I do think crash damage from tip-overs and low sides can be reduced with the right kind of protection. It needs to be designed well however, and I've seen bikes that appeared to have been damaged by the protectors themselves. Here are a few pics of the ones I fitted to mine.
A lot of plastic sticking out there!
Front fork slider from GSG Moto in Germany. I think fork sliders are the least useful add on protection but they were cheap so why not?
Engine case protector from R&G in the UK. This is a part of the bike that almost always gets a good scrape in a slide and even in a tip-over and there is another one on the other side of the engine too. I would have preferred GSG Moto but they weren't available. These are probably are OK but they only attach to the case with two screws and I would have preferred more attachment points to share the stress during a slide.
This single-side swingarm seems very vulnerable and this is a place where I think protectors are well worth the money but they must be wide enough to project past the bulge in the swingarm. They need to be removed every time you want to use a swingarm bike stand but not there is not much you can do about that with this particular design. You can also see the upper bike protector below the tank.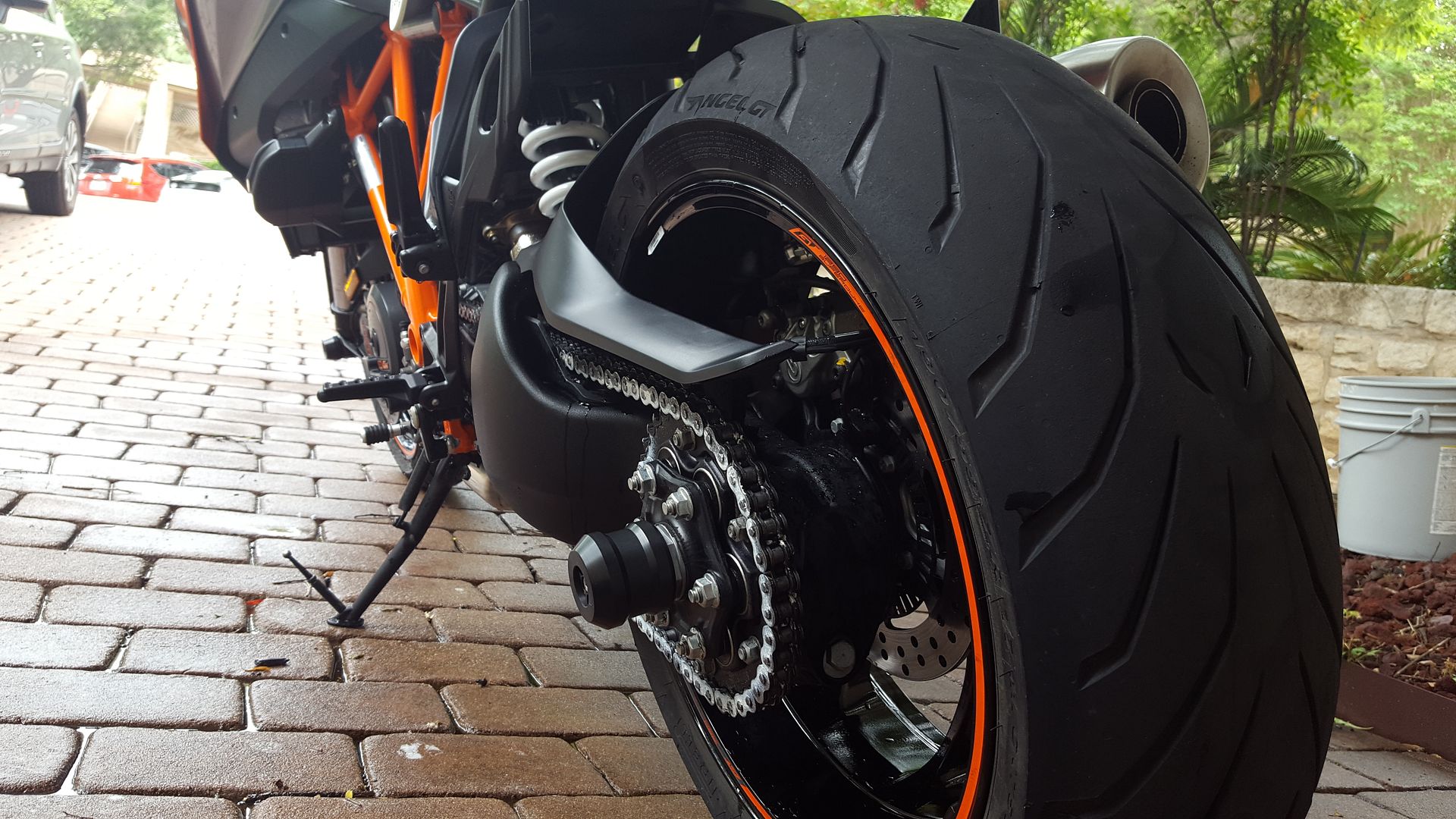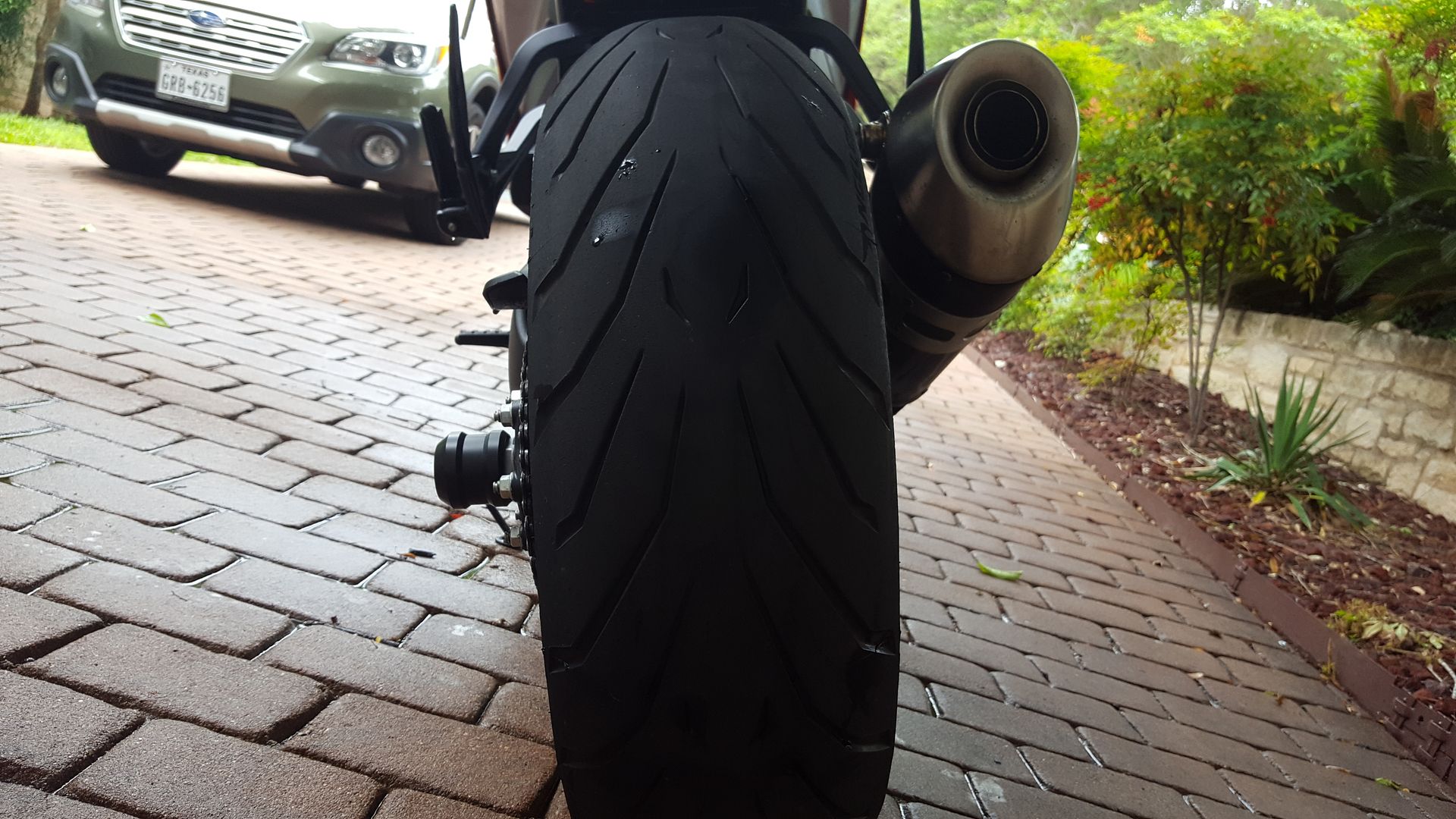 The upper crash protectors are difficult to design. Again these are GSG Moto and I chose them because of the good fit and clear instructions but also because they have a three-point attachment to strong points on the bike which doesn't show too well in this picture. I've seen single-point attachment "crash bungs" break the engine cases before. I'm 5'-11" tall with a 31" inseam and my knees don't come near them